To see Kim Kardashians full spread in Paper's Winter 2014 issue, it'll cost you $10. The comedy world's reactions to seeing the Keeping Up With the Kardashian star's oiled-up booty for free online, however, are priceless.
Teasing her former E! colleague, Chelsea Handler pulled down her underwear and took a picture of her bare butt in a bathroom mirror. She created a photo collage with Kardashian's cover and wrote, "Can you believe more than 2 ass can fit on the same screen? Guess which one's real. Your move, instagram."
Handler, 39, also posted a topless photo of herself on Instagram Wednesday. "Just so I'm clear, Instagram…it's ok to use nudity to sexualize yourself on your site, but not to make a joke?" she wrote. "I'm just so confused."
Russell Brand also weighed on the scintillating shots in his web series, The Trews, on Wednesday. "I got a text message from a person saying, 'Have you seen Kim Kardashian's ass?' and I thought, 'Well, yes, more than I've seen my own ass," the humorist joked. "I've only seen my own ass a few times in the mirror…Kim Kardashian's one I've seen quite a lot of. I know it as well as I know my mother's face."
The 39-year-old Get Him to the Greek star featured a clip from E! News Now and attempted to explain why Kardashian's plan to #BreakTheInternet wasn't all that far-fetched. "If you sort of reduce a magazine down to the name Paper and a woman down to her own admittedly impressive, visually stimulating ass, you'll tap into parts of me and any human being," the British comedian said in mock seriousness. "When I'm not looking at Kim Kardashian's ass, what am I doing with the rest of my life?"
"What is it that this here at any time can interrupt my day?" Brand asked.
Jokes aside, Brand admitted that he wondered if the photo shoot could be considered "misogynistic," given that it presents "a woman as a sex object, even though she is obviously complicit in that." The actor also questioned if the photo of Kardashian popping a bottle of bubbly evokes ejaculation imagery.
"What inherently about Kim Kardashian's ass is so interesting?" he asked.
Comedy Central's Billy Eichner also made Kardashian the butt of the joke on Twitter: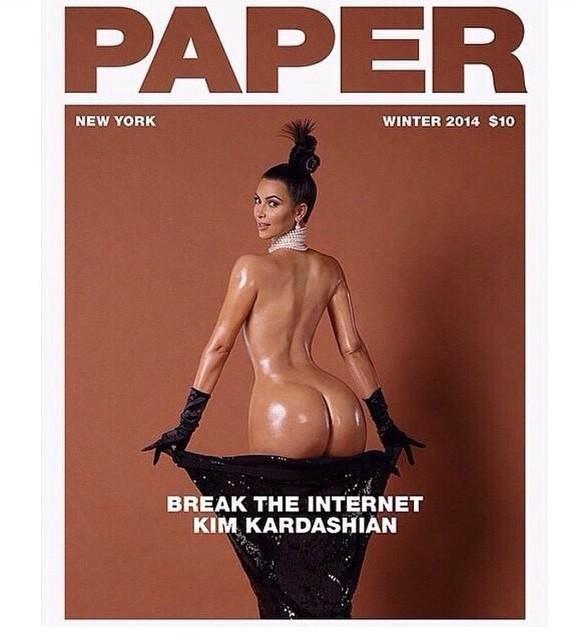 billy eichner :

Oh God look at what Renee Zellwegger did now!
billy eichner
If ur already as sick of looking at that pic of Kim Kardashian as I am here's a pic of Bob Hope to cleanse the palate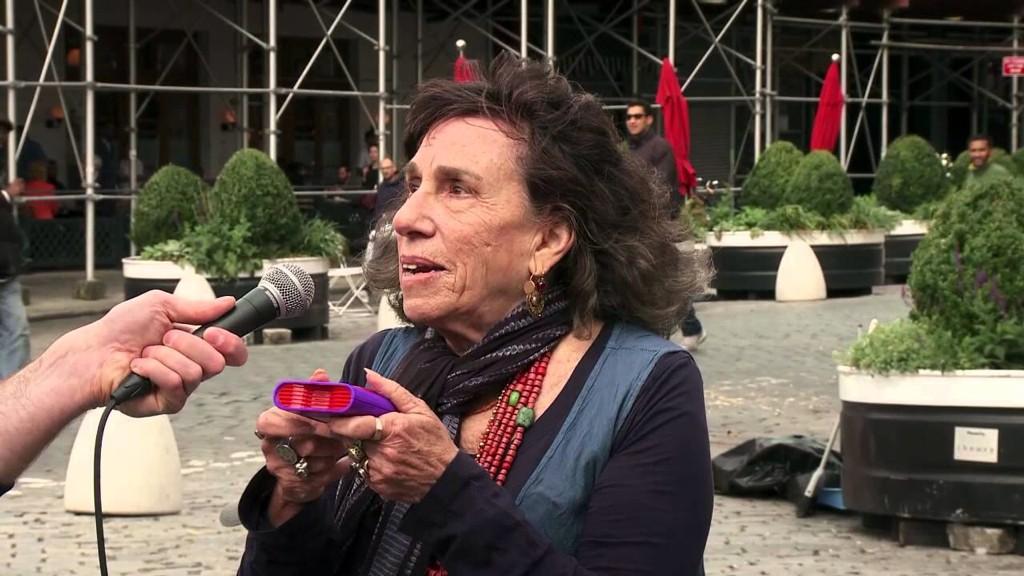 billy eichner        ✔ @billyeichner Follow
There's only one woman who should be posing butt naked on the cover of a magazine and we all know who that is.